Transporting by helicopter is not a problem.
We have been in Morcote, one of the nicest Swiss villages only 14 km away from Lugano.
The village overlooks Lugano lake and it used to be its most important harbor.
The delivery for one of our interior design clients in Verano was envisaged in a villa facing the lake featuring only elevator access.
The goods were bulky and extremely valuable: 40 cubic meters, 3,800 Kg with oversized items, 5 meters of carpet and 500 kg heavy single packages.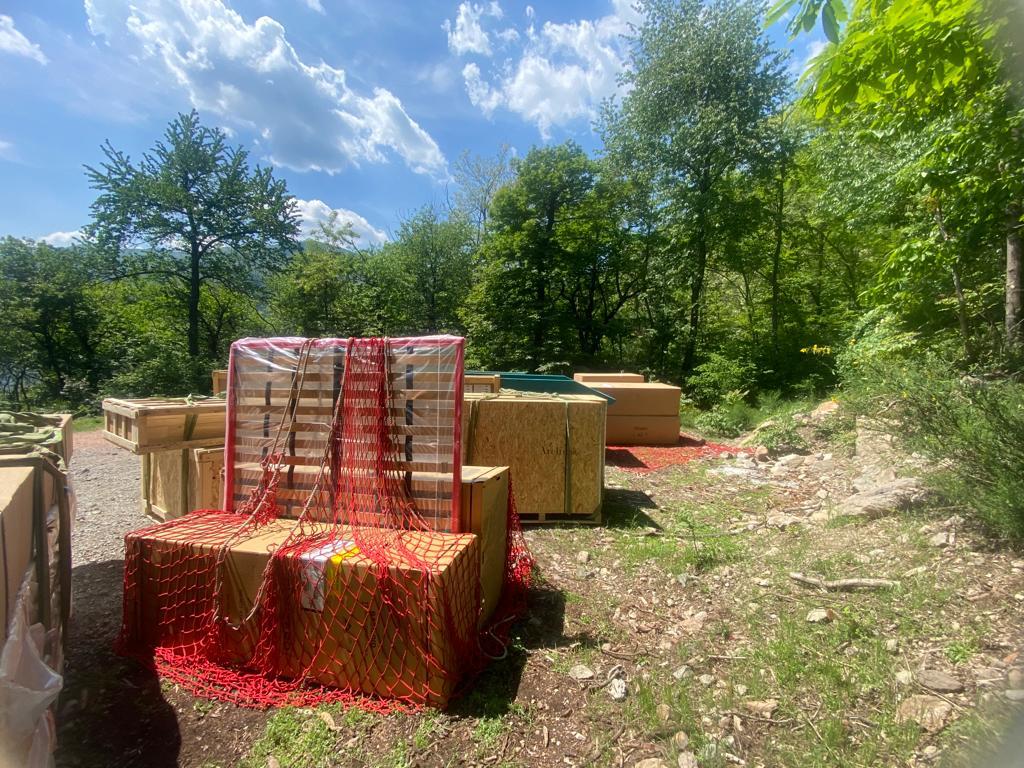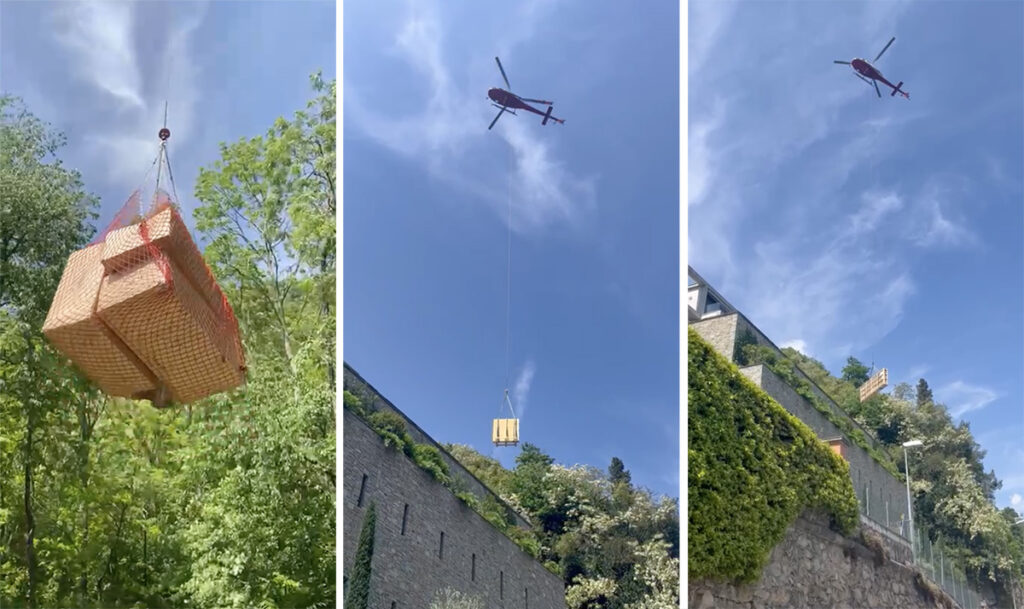 Thanks to an helicopter, our Tramo Group team has transported the goods in complete safety.
The fist part of transport has taken place by road to bring the goods to a loading dock to prepare them for helicopter loading.
The second part has involved 9 helicopter trips to the villa with our staff physically present on the terrace to unhook the packages and place the goods.

Thanks to pre-delivery inspections and to the professionalism of our team, the delivery has been completed successfully.
Transport by Tramo Contract